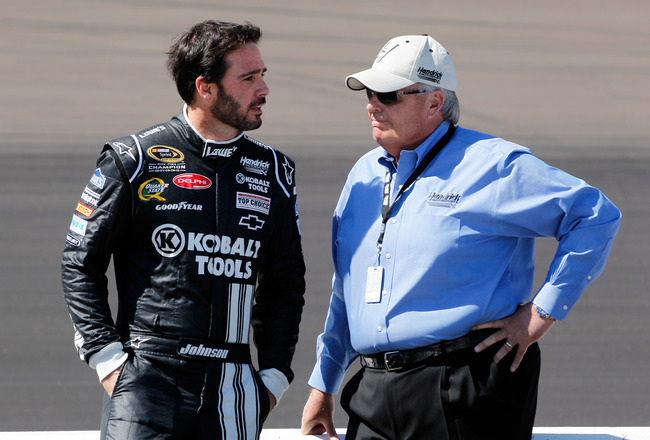 With Hendrick Motorsports sitting on 199 victories since the Kansas event of last year's Chase, this piece analyzes the wildly varying seasons of Hendrick's four drivers, from the good (Dale Earnhardt Jr. and Jimmie Johnson) to the bad (Kasey Kahne and Jeff Gordon). This piece was adapted from what had originally been a script for a US Race Report video.
Luckily for Hendrick, relief may be close at hand. At the next four tracks on the sprint cup schedule—Richmond, Talladega, Darlington and Charlotte—he's taken a combined 50 wins. 33 of those victories were at the hand of current Hendrick drivers: either Gordon or Johnson in all cases.
*This article has received top headline placement on Bleacher Report's NASCAR section as of Tuesday morning, April 24, 2012.