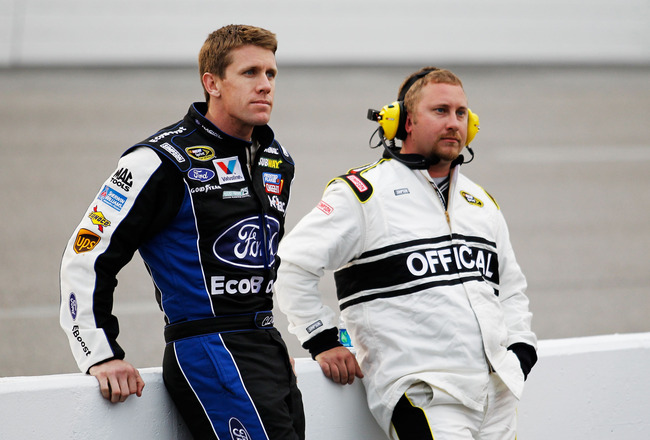 Breaking down NASCAR's decision to penalize Carl Edwards for a jumped restart late in Saturday's Capital City 400 at Richmond International Raceway. Edwards, who led a race-high 206 of 400 laps, was relegated to a 10th place finish.
After the race, Robin Pemberton, NASCAR's vice president of competition, admitted that Edwards should have never been scored in the lead at all. While scrubbing his tires the lap before the restart, Edwards crossed the start-finish line before Stewart, leading the electronic timing and scoring to incorrectly bump him to first place. "That put the 99 on top of the board, which was incorrect," said Pemberton, "but that's how the electronics works."
*This article reached 1,002 reads as of 10 PM on Sunday, April 29, 2012.