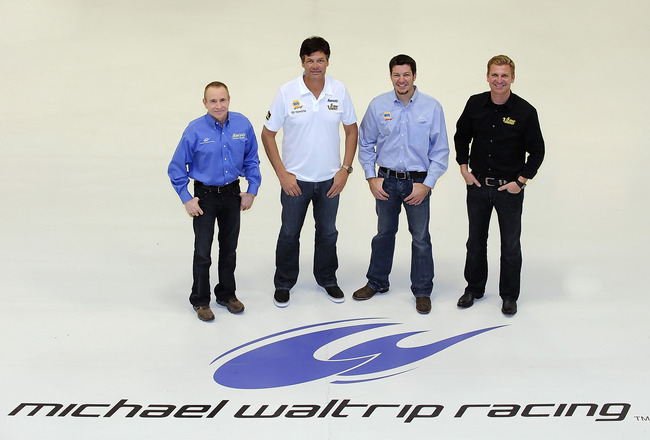 Slideshow documenting the drastic changes that have taken place at Michael Waltrip Racing over the past few years. These adjustments, from a greater reliance on manufacturer Toyota to new driver and crew personnel, have taken MWR from a second-tier organization to a serious contender to put at least one car in this year's Chase for the Sprint Cup.
According to Waltrip, it was early last year that the organization finally pushed for greater support from the manufacturer itself. The team spent all of last summer building new cars with the help of Andy Graves, vice president of Toyota Racing Development's chassis engineering wing, and began to introduce them to races late in the year. Almost immediately, the move started to pay dividends for Martin Truex Jr., who scored his second-best finish of the year by coming home third in the season finale at Homestead.
*Personal note: I don't know why certain Bleacher Report editors frequently decide to add a line break after every sentence. For now, I'll let it be, but the philosophy somewhat baffles me; in my opinion, it sacrifices the quality of the writing for something that doesn't make it much easier to read, if at all. The fact that I've been having this debate for years suggests that maybe it's just me, but owing to the careful structuring of my work, and my decision to use line breaks when they fit organically with the writing (i.e., in case of a shift in topic or as a way to show change over time), I don't think I'll ever agree with it.